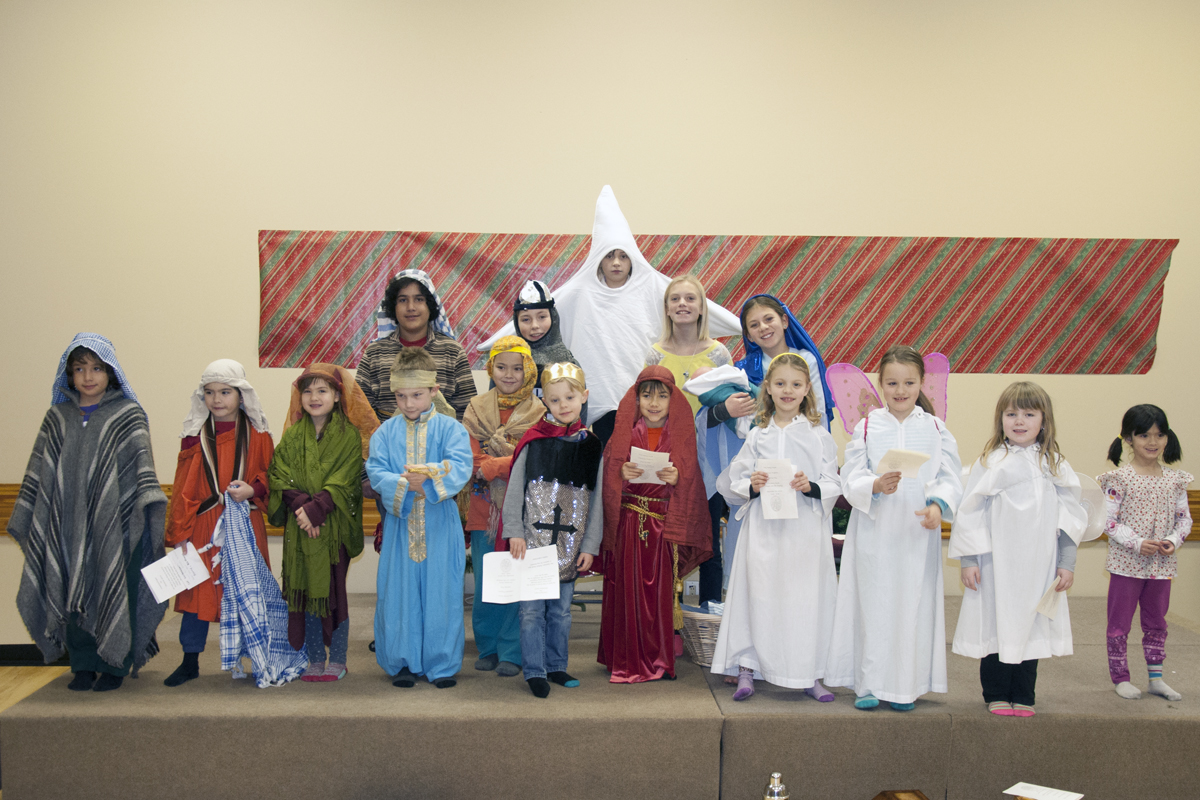 Nativity Play – December 16 2015
On 16 Dec. 2015 Holy Family Parish catechetical program presented A Nativity Play. The script was taken from the web site: www.catholicculture.org. It was titled "an At Home Nativity Play from Luke 2:1-20 and Matthew 2:1-12". It was written by Kendra Anne Tierney, a mother of 5; taking the text almost completely from scripture.
The added change was creating a character out of the star of Bethlehem. The 'Star' could then physically lead the shepherds and wise men, waving her star points all the way!
The support of the parents to organize the costumes, the choir director to assist in leading the carols and the pianist to provide live music proved to be the keys to success and engaged the audience as well as the students!
Every little unrehearsed incident was greeted with applause and smiles rather than errors of script. For example, the angel asking the shepherd how to pronounce the word 'proclaimed' on her cue card in the middle of her line!
It was an inspiring event for all!
Regina Vinge, catechist
View the gallery of the event by clicking here.