The Catholic Women's League of Canada is a national organization rooted in gospel values calling its members to holiness through service to the people of God.
If you believe in the sanctity of human life, if you want to develop a deeper spiritual life, if you uphold the dignity of all human beings, if you believe women play an important role in church and society, if you strive to set a Christian example in your home and work place, if you believe in Catholic education and affordable health services, if you believe in the power of prayer, then you belong with us! The League is a gift of spirituality, learning, and friendship!
The Fernie Catholic Women's League was formed in June, 1920.The first president was Mrs. Josephine Klauer and Mrs. N. Denison the first Secretary.  Fr. Kennedy was the first spiritual director.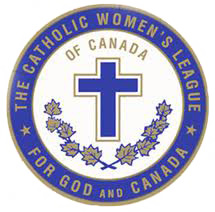 Regina Vinge
Phone: 250-423-9154
Email: rnvinge@gmail.com